Adventure Alpine Gorkha Treks
Adventure Alpine Gorkha Treks & Expeditions is a registered trekking agency in Nepal (HMG license number 717) based in Thamel, Kathmandu, Nepal. We are a small company and offer personalised trekking service with treks designed to your specifications.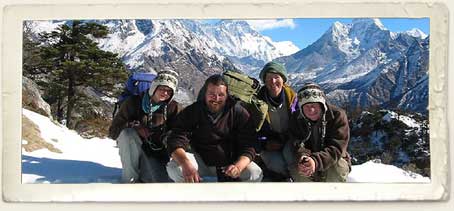 We specialise in trekking opportunities in Nepal, including the popular Annapurna, Everest and Langtang treks as well as more off-the-beaten-track options such as Kanchenjunga, Rara Lake, Mustang and many others. Take a look at some of our feature treks.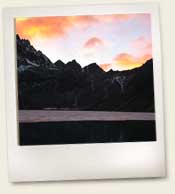 We offer a huge range of pre-defined treks, which we alter to meet your specifications, as well as custom trekking itineraries to suit. With a wealth of experience, you can almost guarantee that any region you choose, within the areas we operate in, that we have been there and know the best way of making your trekking experience the best possible.
You can contact us by completing a feedback form or at the address to the right. We look forward to hearing from you and the opportunity to provide you with our quality services.
Photos courtesy of Helen & Andrew Purdam.
Trekking in Nepal
Adventure Alpine Gorkha Treks & Expeditions (P) Ltd
Thakur Prasad Khanal
Thamel
Kathmandu
Nepal
First floor (Above Rabin Mart)
Telephone:(977) 1 4701777
Mobile: (977) 9741 114345
Email: agt@mail.com.np